Australian 4wd Monthly write up.
This article appeared in newsagents around Australia on the 15th of October 2004 in Australian 4WD Monthly issue 73.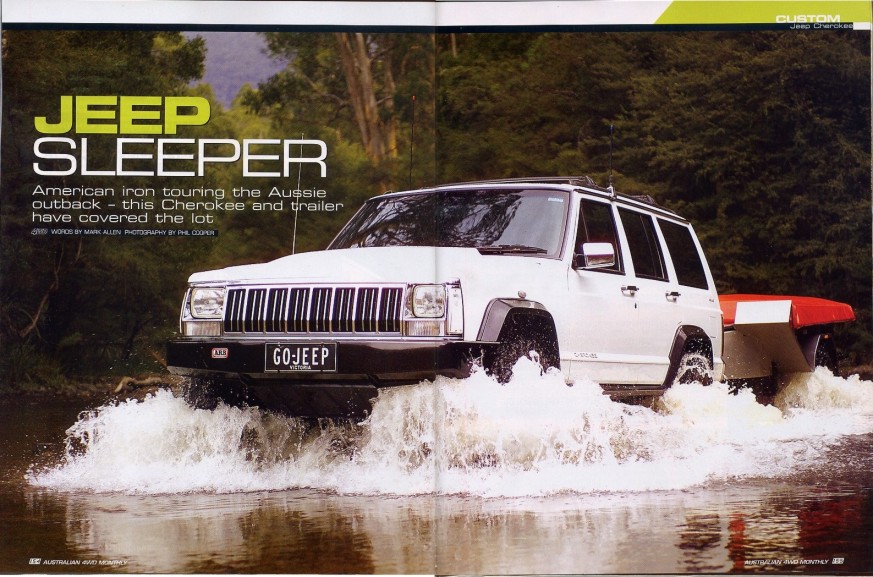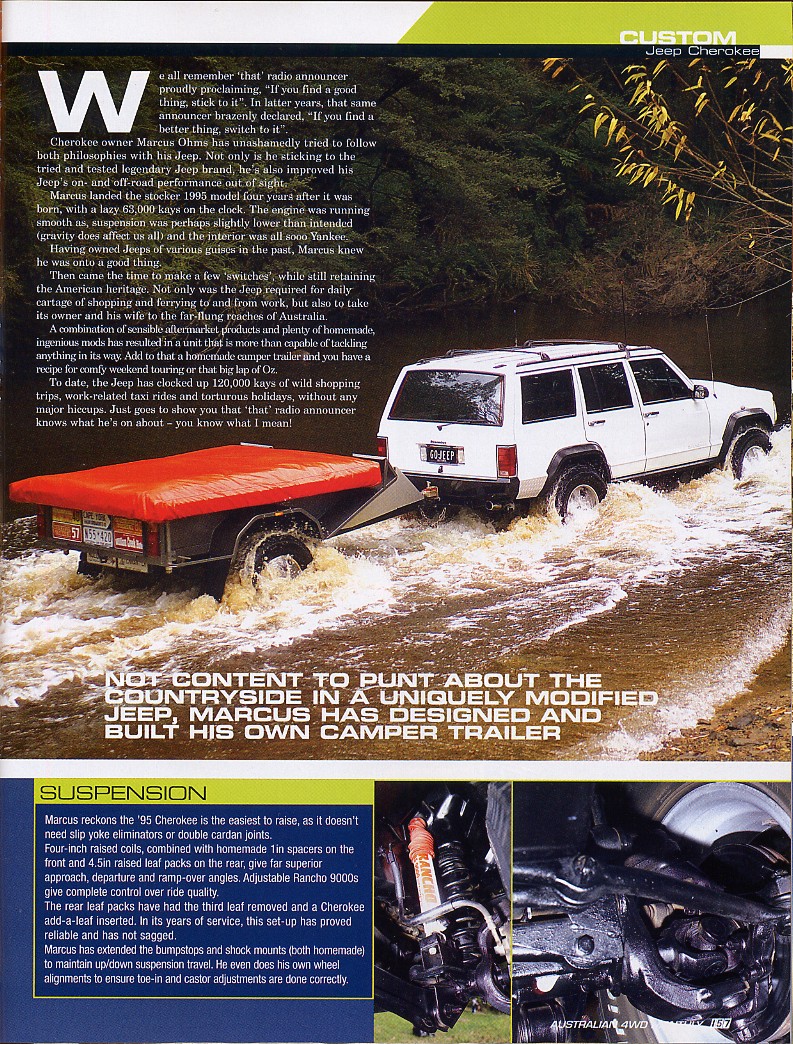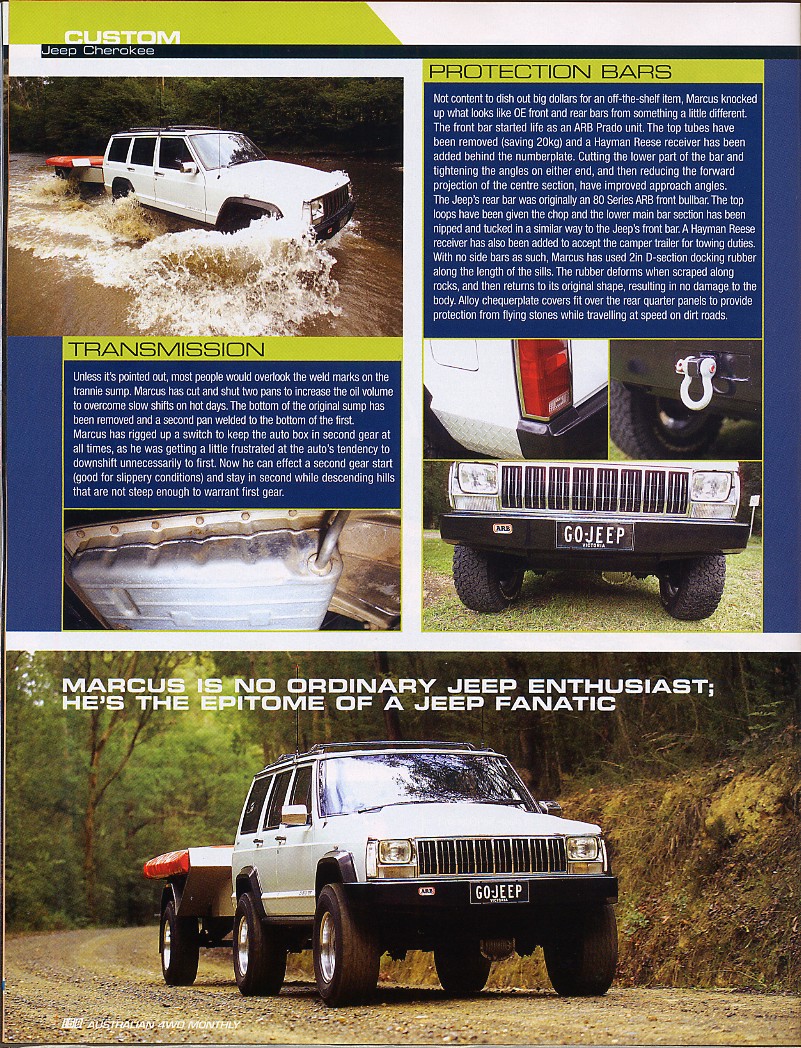 Front Bumper more shots of it here. Will bolt straight onto 97- 01 Cherokee's or earlier models with the some guard modifications.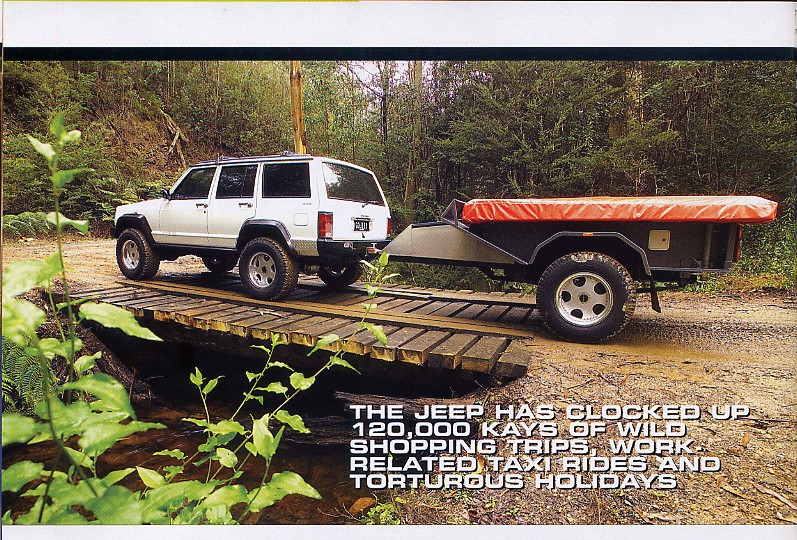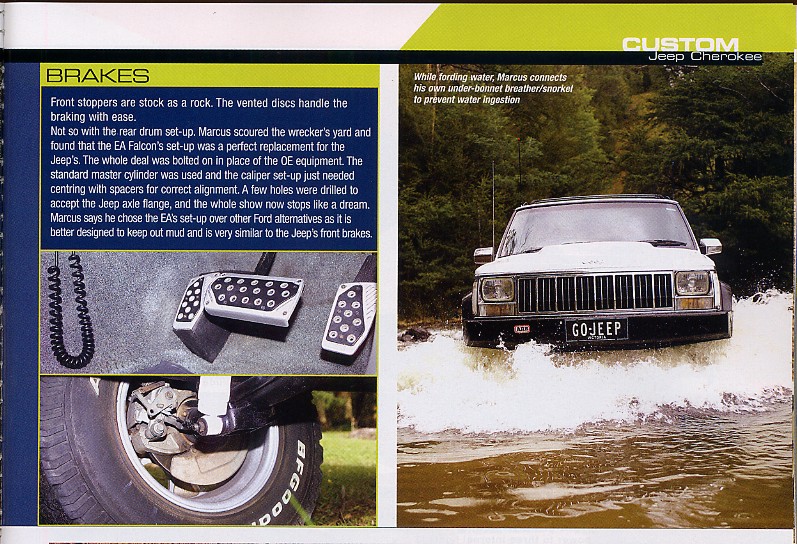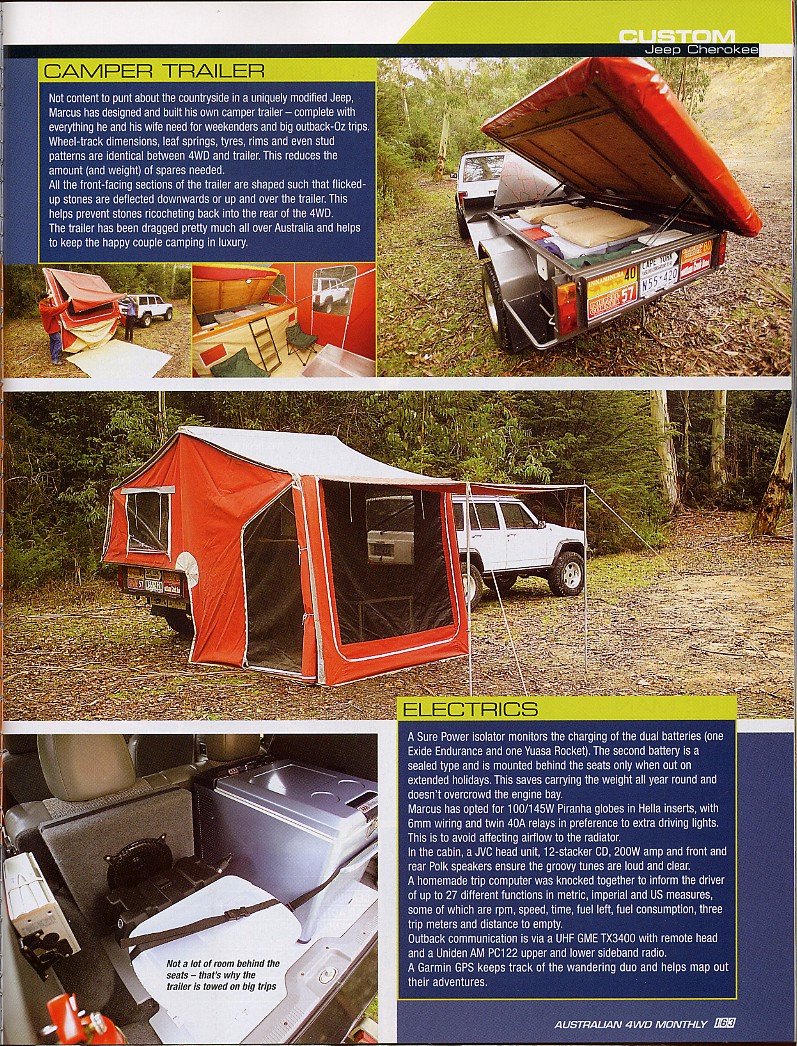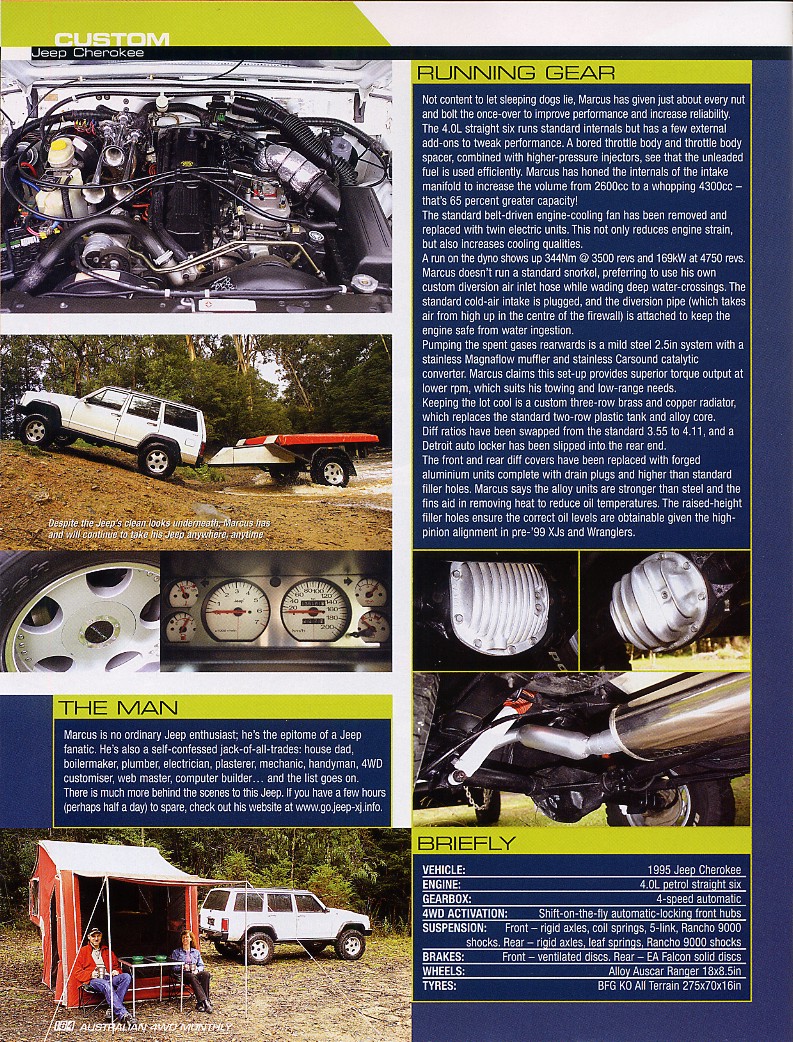 The magazine contacted me after I sent this photo shown below that they published of my wife in front of the Jeep and then finding my web site. They then sent down a photographer from their Sydney office about a 1000 kms from where I live. There are some mistakes in the article like the rim size and also about the intake and a few others. If you would like to see all the information that I gave them on their form provided, I have included it all here. Unfortunately the guy who set the whole thing up and talked me into to doing the write up ( as I didn't think it was worthy ), left just before it was written. It does show in the story I feel that the writer was not a Jeep fan with comments about shopping trips and taxi rides etc., but that might have been partly my fault for spending 3 weeks cleaning and re-painting the underside. Overall though it is nice to see it in print and has some nice shots although they didn't use any of the steep, muddy and rutted track that was also used on the shoot as well.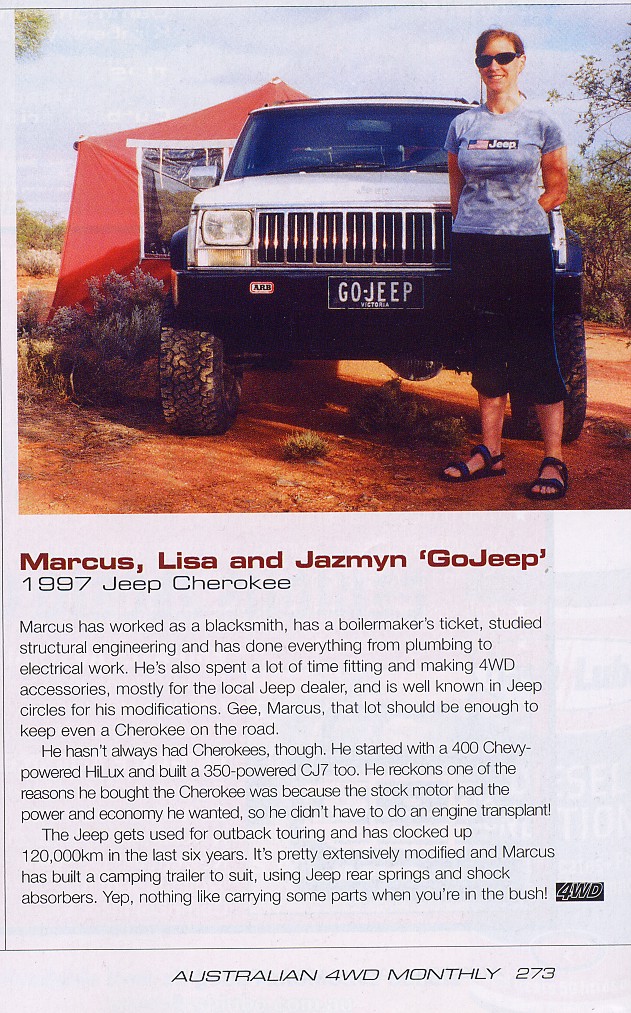 [Index]