---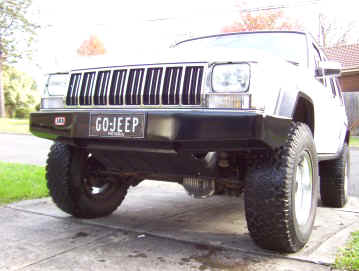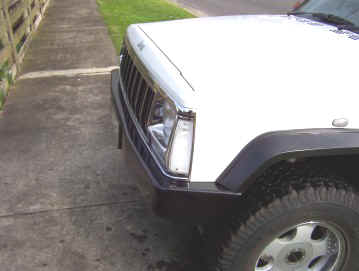 Well it is all finished and fitted up. The number plate holder worked a treat and you would never know there was a full class III hitch fitted. The profile follows the grille exactly s have gained much strength and a hitch but still have no more sticking out than a stock bar!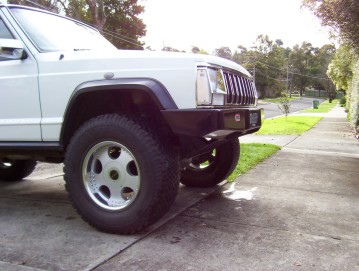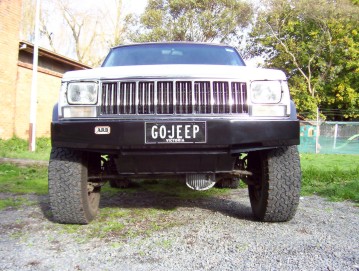 Clearance under the bar is even better than a stock bar.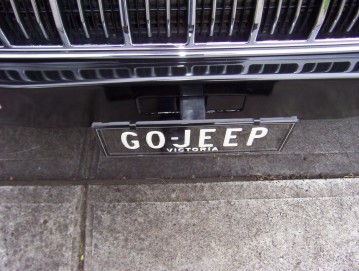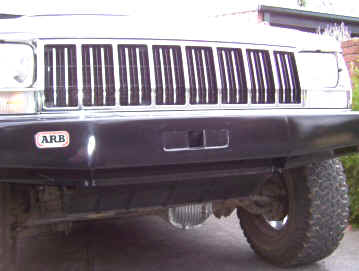 I slide out the number plate as shown left above to reveal the hitch.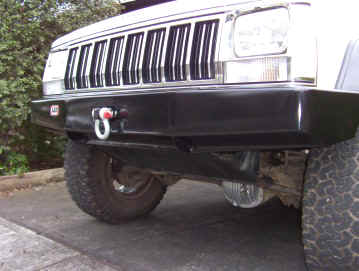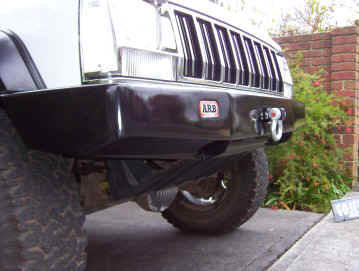 Then I can fit in my recovery hook that I made earlier.
This bumper can now be seen offroading around Italy on Cowboy's XJ!
Many thanks to Peter from FMA for the use of his facilities and all the engineering work he keeps getting me.
[Index]