<![if !vml]>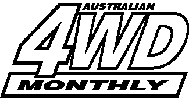 <![endif]>
CUSTOM 4WD information SHEET
Welcome to Australian 4WD Monthly Magazine's information sheet. Please fill in as much information as possible on the following pages. Please be as accurate and technical as possible. Phone your mechanic for information if you didn't work on your truck yourself.
The more information you supply, the better the story will be on your vehicle. Feel free to add more information and pages where needed.
Please return ASAP to:
Australian 4WD Monthly
50 Silverwater Rd, Silverwater, NSW, 2128
FAX: (02) 9748 3856
EMAIL: 4wd@expresspublications.com.au
Owner details
Name: Marcus Ohms
Address:
Phone:
Email: gojeep@gmail.com
Occupation: House Dad, Boiler Maker, Plumber, Electrician, Plasterer, Mechanic, Handy Man, Web Master, Computer Builder, etc!
Date of birth:
Previous other 4WD's: 1980 Hilux
with 400 Chev V8, turbo 400 auto, Landcruiser running gear, 36x15x15 Dick Cepec tyres etc.
1979 Jeep CJ7 with 351 Ford V8, 9" rear, 33x12.5x15 tyres etc.
1995 Jeep Cherokee, 4" lift, 31x10.5x15 & 31X11.5x15 rear tyres, rear coil conversion using Range Rover trailing arms.
Vehicle summary
Manufacturer: Jeep Model: Cherokee Year: 1995
Colour: White Purchase date: December 1999
Bought from (private/dealer): Dealer in 1999 Price: $ 26,000
Condition, km & modifications when purchased: Stock, clean, 63,000 kms
Kerb weight (i.e. unloaded): 1525 kgs
ENGINE:
Type: Petrol Capacity: 4.0 litre Configuration & cylinders: Straight 6
Engine modifications:
Bored throttle body
Throttle body spacer
Changed intake manifold, increased volume from 2600 cc's to 4300 cc's. 60% increase
Higher pressure injectors
Removed engine fan for twin electric ones.
Engine Builders name and company: Self
Fuel type(s): unleaded
Induction: EFI
Induction system fitted by name and company: Self
Dyno figures. Measured at: / engine 227 hp 254 lbs ft
Torque: ____344______Nm @___3500___RPM
Power: ____169______kW @ ___4750__RPM
Dyno print out available: N. Figures are from dyno reports from the same motor with the same modifications.
Engine filters type and brand:
Oil: Repco Fuel: Ryco Air: Repco.
Snorkel Y/N : Y
Brand: Have a diversion hose that leads to the top of the centre of the firewall for use while crossing rivers only. The front cold air intake is blocked and the plug pulled from the end of the hose which leaves the back of the airbox before water crossings. If the water reaches that high the motor would have stopped due to the electrics being under water as well. Have crossed the flooded Wenlock River on Cape York with water above the bonnet without trouble. If the crossing was any deeper it would not have been safe to cross it.
EXHAUST:
Pipe material: Mild Diameter: 2.5"
Mandrel bent: N
Extractors: Y brand: Hi-Tech stainless Muffler/s: Brand: Magnaflow, Stainless
Cat: Carsound, Stainless
Fitted by: Exhaust Fix in Croydon by Ross.
Careful consideration was taken to make sure that the whole system was setup to provide better torque at low engine speeds for towing and 4 wheeling rather than just high end HP.
4WD activation: Part time / Full time: Both
2WD- to-4WD: shift-on-the-fly
Front hub locks: automatic
The transmission shifter has the 1-2 together which is not a problem when you want it left in first while crawling down steep hills as it will not change into second until the redline at 5000 revs. But if it is not that steep and you want it left in second gear and you have to slow up just a bit for an obstacle or corner, the auto will change back to first. You then have to speed back up a bit and shift the gear lever back to third and then back to 1-2 position until the next time you slow up a bit. So I have rigged up a switch that when switched on will stop the auto from engaging first by giving power to the solenoid responsible for keeping it in second gear so problem solved. Let you do second gear starts as well which is useful in slippery conditions.
TRANSFER CASE:
Standard: Y
Reduction gears fitted: N Ratio: 2.73
Tail shaft modifications: N
Fitted by (name and company):
DIFFERENTIAL:
Standard: N. If no, brand: Detroit
Type: LSD Ratio: 4.11 ( 3.55 stock )
Diff locks:
Front Y Type: Tru-Trac
Rear Y Type: Tru-Trac
Fitted by (name and company): Self & CGA helped me with setting the new gear ratios up.
Front and rear forged aluminium diff covers with drain plugs.
These covers are forged which are stronger than steel and much stronger than cast. They reduce the temperature of the oil due to the fins which increases the surface area that the air can cool. Aluminium is also a better conductor of heat which effects the amount of heat transferred and I have noticed a great deal of difference. On a recent trip with my mates XJ along as well, I could hold my hand on his cover but it was not possible on mine as it radiated more heat outwards than the stock steel ones. There was a test comparison done in a US 4wd magazine and they found was a 60*F ( 15.6 C ) difference in oil temperature between aluminium covers and steel ones. The front cover has been redesigned at my request to have a drain plug added as well as raising the fill plug so the right oil level can be reached for the hi-pinion or reverse cut Dana 30's found on our XJ's and Wrangler's up to '99 when they went back to the standard rotation. The rear one also has 50% more oil capacity.
STEERING:
Standard: Y
Other:
Steering box brace made that braces to opposite frame rail.
Panhard rod axle bolting point moved to centre the axle.
Modifications by (name and company): Self
SUSPENSION:
FRONT: Rigid
Type: __Coil_____
Height in mm or inches raised: 4"
Custom TJ coils with one inch self made spacers
Locating links: __5_____
Shocks: Brand and model: Rancho 9000's
Any other modifications to front suspension: (shackles etc..)
Self made shock extensions ( 3" ) to regain lost travel by extended bump stops which were added to increase stability on the road as well as clear the guards and keep the up to down travel ratio correct.
I do my own alignments as well as shops would only do the toe but I found that no one was bothering to adjust the caster. This can be done on these by simply adding shims to the lower control arm body mounts which are easy to make up yourself. I have written up the procedure on my web site so others can do it as found that even in the USA they were not adjusting it. It makes a very noticeable
difference to the handling and in eliminating vibes. I laid out also how to both measure and adjust the toe in as well as centring the steering.
Front suspension fitted by (name and company): Self
REAR: Rigid
Type: ___Leaf_____
mm or inches raised: 4.5"
Stock pack with third leaf removed and a long front and a short rear 2" full size Cherokee add-a-leafs inserted. After nearly 5 years of Outback towing around Australia it still has not even sagged a ¼"
Shocks: Brand and model: Rancho 9000's
Any other modifications to rear suspension:
Cut and raised the axle shock mounts to gain clearance and lost travel due to extended bump stops.
Rear suspension fitted by (name and company): Self
I have found the adjustability of the Rancho's to be great as I can dial in the same handling when loaded keeping it safer. Also I would sometimes get axle tramp when towing up steep dunes in really hot weather and just by turning the shocks up it would disappear.
I decided on this height as it gave the better ramp over and approach and departure angles I was after while still giving great handling on the road. The 95 model is the easiest to raise this high without resorting to a SYE or slip yoke eliminator and double cardan drive shaft. The track was widened nearly 1 ½ times the hight increase to keep the centre of gravity as near stock as possible. Going higher only gives more compromises in uni joint and tie rod life etc and handling which is not worth while in the remote areas we travel where reliability is paramount. I also found the rear leaf springs better than coils for the towing duties we do as they sag less and are easier to dampen. It rides corrugations really well which is very import to us given the average trip would see 4000 of the 12,000 kms off the tarmac.
BRAKES:
Front: Standard: Y If No, what are they off:
Type: vented discs
Callipers: stock
Rear: Standard: N If no, what are they off: Ford EA
Type: solid Discs
Callipers: Ford EA
Made my own fully bolt on conversion using all Ford EA rear axle parts. Spent a day looking at the wreckers of all the model Fords as they have the same stud pattern and are the same in weight. Found that from the XD on that they offered a fully bolt on replacement for the standard drum brake as an option that still worked with the standard master cylinder etc and closely matched the rear disk brake piston size on a Grand Cherokee which has the same master cylinder as a Cherokee. With only needing a spacer to centre the caliper over the disk brake and some holes re-drilled to match the Jeep axle flange it all bolted on and works beautifully. The EA was chosen over the earlier models as it has a better design in keeping the mud and dirt out and is very similar to the Cherokee front calipers.
TYRES:
Brand and model:
Size: BFG KO AT's 275x70x16
Rims:
Brand and model: Auscar Ranger
Material: alloy Size: 16x8.5
BODY MODIFICATIONS:
Any chassis or body mods: Y
If Yes, Details:
Full replacement all steel induction bonnet. Imported it myself from the States and the first to do so. It is made by Reflexxion. At low speeds the hot air vents out of the rear facing opening but at higher speeds it draws colder air in pushing the hot air out under the car. This works better than a forward facing scoop as at four wheel driving speeds when there is little air flow over the bonnet the hot air can rise and vent out. Water and dust at higher speeds is also not forced in through the opening. With a forward facing one at low speeds, the rising hot air can be stopped by the slow moving air trying to pass in and can cancel each other out. Having air forced into the under bonnet area too close to the front can increase the pressure behind the radiator reducing air flow through it as well.
Front guards cut away below the grille.
Checker plate made to fit on lower rear quarter panels.
Chrome mirrors and door handles from US only Laredo model.
Modifications by (name and company): Self
PROTECTION BARS AND PLATES:
Front bar brand, type and material:
Modified ARB Prado bullbar with top tubes removed ( saved 20 kgs in weight ), Hayman Reece hidden towbar fitted inside and approach angle improved by cutting away the lower part of the bar and reducing the amount the centre section comes forward and then tightening the end angles.
Sill bars brand, type and material:
Door sills protected from stone and minor impact damage with docking rubber. It is very thick 2" D section rubber that covers the entire sill and recently when hung up on it carried the car deforming under its weight but returned straight back to original shape once off it.
Rear bars brand, type and material:
Modified ARB 80 series bullbar with top tubes removed and fitted with Hayman Reese towbar and departure angle improved by reducing the amount the centre section comes forward and then tightening the end angles.
Underbody protection plates: material and what do they protect:
Stock protection: Front bash plate to protect steering links.
Transfer case plate.
Fuel tank bash plate.
All from steel.
WINCH:
Brand & model: Hand winch Tirfor type.
Type: Hand_______
Rating: 2500 kgs
I have chosen to use a hand winch so I don't have the carry the 40 kgs of weight plus the heavier bar needed to support it of a fixed one the rest of the year which reduces mileage, performance, tyre mileage and handling. It will also let me pull from any direction. If I was a weekend warrior still it might be different but as manly a tourer now it just is not worth having it permeant fixed for a couple of uses maximum a year. This would kill an electric winch due to lack of use. If in another 40 years I am too old the use a hand winch I can use an electric winch mounted on a cradle and fit it to either front or rear towbars that I have when needed!
SAFETY AND RECOVERY EQUIPMENT:
List all gear usually carried:
2500 kgs hand winch with cable, 30 metre winch extension strap, 8000 lb snatch strap ( for car only ) 11000 lb snatch ( for car and trailer recovery ), drag chain, crane sling, 2 snatch blocks, 2 tree protectors, 4 ton exhaust jack, large selection of rated bow shackles, gloves and a receiver shackle mount. Also a Bushranger Max Air compressor and a tyre plugging kit and a GME MT310 EPIRB. I would also list my triple air horns as it has saved me running into dumb cattle a number of times. They are driven by three air horn compressors. They sound and are loud enough that people think a freight train is coming!
LIGHTS:
Forward facing lights brand, type & number:
Hella inserts with 145/100W Piranha globes. Rewired with 6 mm wire and two 40 amp relays. This was done in preference to fitting extra lights that will effect the airflow through the radiator.
Amber front indicators replaced with clear ones fitted t USA models.
Dummy corner lights replaced with clear functioning parkers.
Side indicators replace with Holden Astra clear ones.
Rearward facing lights brand, type & number:
Rear taillight assembly replace with red and clear ones from a US only Wagoneer model.
Reverse lights ( 55 watt ) fitted into the tailgate.
BATTERY SYSTEM:
Number of batteries: 2
Type/ model of battery management system: Sure Power isolator. Fitted by: Self
Starting battery type and amperage size: Exide Endurance 4x4, 520 CCA, 110 RC
Secondary battery type and amperage size: Yuasa Rocket, 730 CCA, 160 RC, 90 AH
The main battery was replaced with this bigger one as the standard Jeep one is a rare size and only shared with a Hyundai Sonata and too low in power. I made a new battery tray and fitted this much more common and larger and better built 4x4 size with higher CCA and RC.
The battery to power the fridge is installed behind the rear seat and carried only when the fridge is in place. I did not want to crowd my under hood area anymore as it restricts airflow and it gets in the way to access things around it. Also a battery of this size weighs 22 kgs which is something I don't want to lug around the rest of the year when it is not needed. The battery is a fully sealed one as you cannot use one that vents at all. The cabling and solenoid are all left in place with the battery box only needing to be un-strapped and a couple of wing nuts taken off to release the cables and it's out.
INTERIOR:
Sound system brand and model:
JVC KS-FX230 head unit with 12 disc stacker. fitted by: Self
Speakers brand and model:
Polk 5.25" front and rear. 10" Response subwoofer powered with a bridged 200 watt Audioline Amp fitted by: Self
I made the subwoofer enclosure out of 20 mm MDF with the back matching the angle of the seat so it took as little space as possible but still had the right volume for that speaker. The angled back is also good for the controlling the reflections along with the acoustic filling. Velcro strips are attached to the bottom and back to stop it moving around while still making it easy to remove but is strapped down to a board when 4wding. The amplifier is mounted under the dash behind the fuse box out of harms way with good cooling. I chose to build a non-ported box because it needs less space and is more efficient at the low volumes that I mainly listen to.
Instruments and gauges type and model:
Made an overlay to change all instruments ( speedo, oil pressure, water temperature, volts, fuel, tachometer. ) from black back ground and white numbers to white background with black numbers. I have also made versions for every one ever made and sell the file around the world to be printed out themselves and fitted for the 84-97 years. Added a stainless steel surround to the instruments as well. The dash face has had a carbon fibre appliqué fitted over it. Even a digital clock fitted to a blank space on Australian models has been fitted from a US model. The auto Tee handle was changed from one out of a Grand Cherokee and the transfer case one from a later model Cherokee. The accelerator, brake and foot rest pedal faces have been changed for alloy ones. Anything to make it look different from the norm!
My mate Ken and I put together a trip computer kit that I bought where you assemble the whole thing from soldering everything into a supplied board and up or you can buy it already assembled. It has 27 different functions in metric, imperial or U.S measures. It has things like a tachometer and speedo (which will be accurate even if yours isn't), three trip meters as well as distance to empty based on average or current consumption etc. You enter the capacity of your tank and then you can watch it disappear 100ml at a time. I found it very accurate and found the litres left in the tank to be within 1 litre of what the pump said. You can change the calibration at any time. It is very easy to wire in with only power, injector and speed pulse wires needed. It has been very useful while touring around Australia especially in remote areas so you know exactly what can and cannot make.
Behind the rear seat also I have the auxiliary battery to power the ARB 40 litre fridge next to it and also charges the lantern we use at night. There is also just a box for breakfast food stuffs etc. All these are strapped onto a board which I covered in matching vinyl which is held down by the back seat clamping over it and at the rear to the tie down points in the floor. The seats I have added high density foam to better support us.
fitted by: Self
COMMUNICATION AND NAVIGATION:
Radio / aerial 1) Type and brand:
UHF Uniden TX3400 with the remote head and programmed with an extra 10 channels. GME AE4005 4.5 db aerial.
Radio / aerial 2) Type and brand:
AM PC122 40 channel with upper and lower SB. GME AEZ59 & AE2001 aerials.
GPS type and brand:
Garmin GPS III with remote aerial.
STORAGE UNITS:
Type and brand of drawers/boxes or bags, fitted by:
All in the trailer.
FUEL AND WATER STORAGE:
Fuel tank size, material, delivery system, where mounted:
90 ltr, steel, behind rear axle. The stock one was modified to take the extra fuel up from 76 litres.
Water tank, material, delivery system, where mounted: In trailer, plastic 60 litres.
Your principle use/s for the 4WD:
Touring around Australia from the bottom of Tasmania to the tip of Cape York. The Kimberley's to the dunes on Steep point to Esperance and across the Nullarbor. Along all the beaches of South Australia including crossing the Simpson on the French line. Driving up the old Ghan and the Andado tracks to doing the Birdsville and Oodnadatta tracks. Over the Tanami desert to the Bungle Bungle and following the Gunbarrel highway. I have done over 120,000 kms in just touring mileage towing a trailer to all these places and everything in-between during the month of December where there is hardly a soul around and the tracks are at there worse from corrugations and washouts from the early wet season rains and all the dry season traffic. You have to be 100% self sufficient and have a very reliable rig or it could be your last trip. In all these years the Cherokee's have been very reliable with the only things I have had happen was that one bolt broke by me over tightening it in the Simpson Desert ( was the first of the new Cherokee's ever to drive across it ), broke the engine mount bolts climbing out of Maytown on Cape York ( suspect they had loosened first driving to the tip of Cape York ) on the first Cherokee and this one has only had a water pump leak in Tasmania so I bought a new one from the first Repco I came across and changed it in their carpark. I have never been left stranded.
Your favourite off-road destinations:
I enjoyed everything from Porters rd, before they turned it into a freeway, to the old Telegraph road on Cape York in the pouring rain with flooded creeks. I do like it remote like when we crossed the Simpson Desert on the French line in mid summer to the Len Beadell's roads like the Gunbarrel to the dunes around Steep point in WA and the Gibb River road. On our last trip we liked driving all the beaches of SA that we could including on Kangaroo Island, and we loved the Sleaford-Wanna Dune track towing the trailer and all with the great dunes that make you feel you were in the Sahara one minute only to come across fantastic surf the next. We did this track after staying the night in Memory Cove all in Port Lincoln NP. We enjoyed Goog's Track on that trip as well as it has the remoteness and lack of people we seek after when we were there in the height of summer.
Your future plans for the 4WD:
Tyres are due for replacement as they have had over 60,000 kms on them. Will stick with the same size I think as I had originally chosen them because they are standard size for later Landcruiser's and some Patrol's which means that the odds are they will be carried in more remote places should I ever need to replace one while out there. I am in the USA every couple of years so will continue to raid wreaking yards in the USA for options that were never available here just to make it that bit different from others and give me that new car feeling without replacing it. It is the best jet lag cure I know too! I did the mechanical functional things first and now just replacing things, rather than just adding to, to make it different while keeping it neat and practical. Will be picking up a new set of Wrangler flares In the USA to cover my wider tyres and track to keep mister plod happy. This also means I will be building yet another front bar for it as well as I like the bar to be even with the outside edge of the flares. It will be built using an ARB 80 series bar to match the rear one and will incorporate a Hayman Reese hidden hitch as well like the current one. So if someone is after the my current front bar which will bolt straight onto a 97+ Cherokee or earlier models like mine with the guards trimmed the same, it will be up for sale. Looking at fitting a Unichip add on computer to get the most out of the engine modifications I have done to get the best possible power and mileage to extend my Outback range.
During the modification process, were there any unusual/unforseen circumstances/problems that had to be overcome?
It all went smoothly and nothing has had to be re-done after learning what worked on the first one. After more than 20 years of building up 4x4's you get to know what does and doesn't work but always looking at and trying new ideas.
After modifying your vehicle, have you experienced any problems? How was the problem rectified?
I did have a problem with the first Cherokee in that the top shock bushes used to chop out. It was because the suspension still had travel left when the shocks were at full down travel. With the current Cherokee this was resolved by lifting the shock bottom mounts the same amount the bumpstops were dropped to increase the down travel so that now the shocks and springs run out of travel at the same time. Never have had to replace a bush in the nearly 5 years I have owned it since.
Any other modifications or points of interest to add that have not been covered:
I chose the Jeep as I needed the 4 doors for the accessibility with the daughter and dog and the better length wheelbase at the near perfect 101". Having flipped a shorter wheel base CJ7 over backwards on a steep incline it is just so much more stable now. I also wanted a good power to weight ratio so it had to be at least a 6 cylinder as stepping all the way down to a 4 from only owning 4wd V8's was going to be too much. The Jeep has a curb weight of only 1525 kgs which left it around 700 kgs lighter than your Landcruiser's and Patrols. The tailgate and radiator and front cowl are all made from fibreglass so need to worry about rust there and the rest of the body is hot dipped in a zinc/galvanizing coating before painting. It also had ridged axles so I could have constant ground clearance and it's simplicity. The smaller body than the others was an advantage in the other 11 months of year of day to day driving when the extra space was not needed which also helped in the fuel economy as well. For the performance ( 0 – 100 in 10 seconds ) it was the quickest on the market at the time also and gave much better economy than I was used to with the V8's. I get under 12l/100kms on the highway when not loaded or towing and average just over 16l/100 kms over a 12,000 km Outback trip while towing the trailer the whole time and 4000 kms of that is off the tar on gravel, sand, and 4wd tracks etc. I have not had all the problems people think Jeeps get and not once had to make a warranty claim. I do how ever look after it well and drive within it's limitations. All service items can be picked up at your local Repco or similar and found anything else very cheap to get from the USA over the internet. Jeep specialists places used to charge a lot for aftermarket parts etc when they first came out, but with more of them around now and the internet it has made them be far more competitive. Dealer prices can vary from part to part compared to other brands but found that with most other brands as well. Suspension is available now straight off the shelf from major manufactures with the front end shared with the Wrangler and Grand Cherokee as well it leaves a lot of options. You can even get 8" kits that fully bolt on from the States now too if you want to go wild to fit your 35-37" tyres that I have seen over there.
Comfort has started to get more important as the years of travel has gone on with sleeping on a decent bed and being able to prepare food and sleep free of bugs the main priority. This is so we can enjoy the surrounds even more and wake up refreshed the next day. We don't seek at all the toilet and shower block of a camp ground as we prefer the peace and quite of being remote and use a shovel and bag shower instead. So rather than overload the vehicle putting strain on suspension components etc and raising the centre of gravity using a rack and still be able to carry all the equipment, food and clothes etc. for being self sufficient in the Outback we need, we decided we would much rather tow a trailer for the one month a year when we are touring every year than put up with a larger 4wd the rest of the year. The weight of the trailer fully loaded with food, water, fuel and clothes etc only brings up the total mass to that of a completely empty Landcruiser and Patrol of the time ( they are even heavier now ) but still with more power under the bonnet. It is also spread over 6 tyres which is an advantage over sand and soft ground where we spend a lot of time on and should we ever sink, we can simply un-hook the trailer and drive out with 700 kgs less weight to shift! Then snatch the trailer out and hook it back up. Try to lose that match weight that quickly in a Landcruiser. It has also made quick getaway's so easy as everything it kept in the trailer ready to go and only have to add food, water and clothes and we are off. The car only has the fridge and battery to add in the back and we are set well under an hour.
The trailer was made with the same track, wheels and tyres as the car along with the stud pattern giving an extra spare for the car as well. The trailer is only 300 mm high as I wanted it a low as possible so I could see over it through the rear view mirror and keep the COG down as well. I had a smaller trailer that was only a meter square but 600 mm high which fitted in everything I needed so with this one being twice as long I could go half the height! This stops things bouncing around inside as our pillows sit on top of the plastic boxes stoping anything from ever moving. It also stops us from packing more than we need too :) I played around with different setup to control the stones from the trailer bouncing back against the car. Tried the large mudflap right across the back of the car but found it worse! As soon as you went through a large dip in the road, the mudflap would drag up a heap of stones which would fly all over the trailer! If you cut it short enough so it wouldn't do that it didn't stop the stones coming from tyres of the car hitting the trailer. Had a shield made from shade cloth but found if would not stop all the stones either as the edges where it was tighter would bounce the stones back onto the car. It would also sag when heavy with mud as well which exposed more of the trailer to stones. So I went a completely different route and tapered everything back and removing anything I could deflect stones back to the car like even the jockey wheel and clamp from outside the A frame and moving it to the inside of the frame. Everything was made to taper up to force the stones over the trailer, or down to force them on to the ground. That's is why you see a nose cone that leads up from the coupling to large shields that angle down from the front of the camper pack to the bottom of the wheel guards. This works very well and also stops any mud building up on the underside of the camper pack cover so you don't get covered in mud each time you remove it to setup the camper. It has worked so well that I don't use a polycarbonate rear window anymore.
The spare wheel also acts like a trampoline to stones when sitting up on the A frame so it is slung under the trailer and lowered down on a A frame in front of the axle. The 60 litre water tank is fitted behind the axle and I have rigged up a clear hose that runs vertically from the tank drain hose to the vent at the filler. This allows you to see exactly how much water you have in the tank. The spare wheel and tank were fitted in this order as it is better to have the constant weight of the spare in front of the axle rather than the tank which loses weight as you use the water and could upset the balance of the trailer. Having these two heavy items under the frame helps greatly in keeping the centre of gravity low as well. I choose to fit the same Cherokee leaf springs as my car as I was carrying the same weight as the rear axle as it and then would have spare springs for it should one ever fail. Longer leaf springs are also far superior to the short ones offered by trailer suppliers and you only have to look at the Toyota Troop Carrier where they fitted longer leafs on the latest model so it would give a smoother ride to match the new front coils. These will carry the same load but with more suspension travel therefore stopping the transfer of vibration and bumps into the frame. I have never even broken a glass jar of jam in all these years in over 120,000 kms of travelling with a trailer around Australia, ( I have seen others that have smashed most glassware and had to carry them in the car from then on. ). Yet I see failures with trailers on these roads with suspension mounts often being broken off and frames breaking due to the vibration transferred that these short springs give causing fatigue on these points. It is important however not to go too soft as running out of up travel is just as bad. On that note also I cannot believe that trailers never seem to come out with bumpstops! I have had to repair trailer floors and frames on others for this very reason from so called off road trailer experts. I run Cherokee bumpstops as what good for the car is good for the trailer!
The trailer has a boot fitted to the A frame which tapers back at the same angle as it. It is fully dust proof and carries oils, 3 jerry cans, 2 gas bottles and stove, hose, shovels and tent pegs etc. The whole trailer is fully lined in car carpet to stop things sliding around. The trailer holds the compressor, jockey wheel, snorkelling gear, wet suits, clothes, books and magazines including 4wd Monthly of course, food, utensils, chairs, table and the recovery gear. The recovery boxes including the winch, cable etc. is kept over the axle due to nearly weighing 60 kgs all up. The pillows are placed on top of the boxes which sandwiches it nicely under the camper pack so things have never moved even when I have had the trailer airborne over steep sand dunes!
All this is accessible whether the camper is setup or not as the whole camper pack hinges up on four gas struts when packed up. I did this as I saw how impractical it was with other camper trailers with how they could not access anything inside the trailer when packed up except through the tailgate. You would see them having to crawl all the way inside via the tailgate to get something. If that something was right up the front it would require the whole trailer to be un-packed. When the tent is up, the whole floor with the mattress and bedding an all lifts up on a separate set of gas struts from inside too. This allows you to fully pack up everything used inside the tent while still inside the trailer which is a boon during rain. The queen sized bed is fully left made up when packing up and only the pillows are placed inside the trailer box. There is still access through the tailgate which is where we store the picnic box that contains all we need to make lunch and the chairs and table also fit next to it. The table I made myself over 10 years ago as like with most things, I could not get exactly what I was after. I wanted the same size as a card table but wanted it to fold in half. I also didn't want the vinyl top as is very easy to nick and get grime in the hole. So I made it all in aluminium with a stainless steel top and it is still going strong.
The canvas was done by a company that no longer trades and I had them use 12 oz canvas to the roof while the walls use 10 oz. The roof in grey to help reflect the heat and the walls in dark red to hide the Outback dust. Also had it fitted with micro mesh fly screens to all windows and the door that keeps all the bugs at bay. Erection takes less than 10 minutes and only involves 4 pegs and one hoop to be extended with two poles inserted to support it. One whole wall can be rolled up leaving just fly screen in place or supported on a couple of poles and ropes to form a sun shade. We went for a soft floor model over and flip over hard floor as it saved around 150 kgs in weight and gave you a far usable floor area.
The electric brake controller is a bit special too. I ran a good quality analogue one that use a pendulum to determine brake loading or the deceleration rate by the pendulum swinging further forward the more the force is and providing a higher voltage for the brakes. The problem is that when four wheel driving on steep tracks, the pendulum will already be swung forward when going down steep hills, you only have to just touch the brake lightly it will give full voltage to the brakes causing them to lock up. You can back off the controller but then you lose braking when it is flat again. If you have to stop while going up a steep hill you get no breaking from the trailer as the reverse happens. The digitals have their problems too. First these electric controllers don't detect vehicle deceleration. Instead, they apply the preset voltage as long as the brake pedal is depressed. That means that you can't apply intermediate braking power for gradual braking, which often leads to erratic braking during high-speed braking. Second, they wear the brakes more rapidly, overheat faster, fade sooner and can glaze for decreased efficiency. But I found a unit by Jordan brake controllers ( http://www.jordanbrake.com ) that has a very simple solution. It simply has a cable that attaches to your brake pedal arm that moves the resistance module inside the control unit to vary the voltage. So the harder you press on the pedal the more the cable is pulled and the more the voltage goes up. It has a digital read out next the adjustment knob so you can see at all times exactly how much voltage is going to your trailer brakes. No other adjustments are needed as it doe not have to be levelled. Since I first set the voltage I needed at maximum brakes without lockup, I have never had to touch this controller again. It is just brilliant. Only problem is that they are made in the States so you have to get someone to send one over for you.
I have had a love for Jeeps since been given a Tonka toy version of a Jeep when I was knee high to a grasshopper. I think I can blame my matchbox collection at the time too that had matching wheels on the car and trailer for wanting to do the same now too. In fact I have just started a Cherokee matchbox collection which is over 30 different versions all ready!
People or companies you would like to thank for their assistance in building your 4WD:
Peter Miles from FMA Car and Truck repairs in Bayswater for letting me have free rein of his workshop for building my bumpers and other projects. ( 03 ) 9761 6120
Ben Cushing in Santa Barbara California, for sending on parts and Jeep toys for my collection.
Morten Middelthon in Stavanger Norway, for hosting my extensive Cherokee and trip web site ( www.go.jeep-xj.info ) for free all these years.
But most of all to my ever loving beautiful wife Lisa who shares in all my passions for travelling and camping, not just in Australia but around the world and in all other pursuits and making me the happiest man on earth. We even spent our honeymoon after the first couple of nights camping and 4wding on Stradbroke and Fraser Islands! You know you have found someone special when you have never even had an argument with them.
OWNER'S UNDERTAKING & UNDERSTANDING:
I undertake to provide all reasonable technical details concerning this vehicle for the purposes of publication, and will not provide this vehicle for publication in other media prior to publication in Australian 4WD Monthly. I understand that Express Lifestyle Publications Pty Ltd retains copyright of information and photographs published in this or any other article in Australian 4WD Monthly or any other publication published by Express Lifestyle Publications Pty Ltd.
Name: Date:
Signed
The more information you supply, the better the story will be on your vehicle. Feel free to add more information and pages where needed.
[Index]