Replacing Welsh Plugs
I had suddenly got without warning a little puddle of coolant under the back of the engine. I was so hoping it was just a leaking heater hose joint but it was far worse. One of the welsh/welch/freeze plugs had rusted through even with my exact service intervals of changing the coolant and always having the right mix. So there was nothing to do but change them all as shown below and the next page.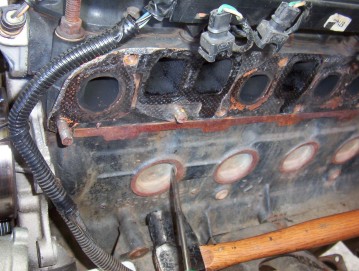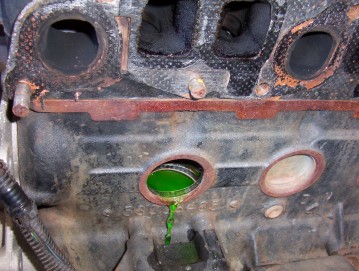 The hardest part of this job is stripping the intake and exhaust but there is no way you can change them otherwise. To remove them you just drive a screw driver or similar into the corner where they will fall inwards. I was very worried on the first one thinking it would drop away where I could not retrieve it. But as you can see it just sits there.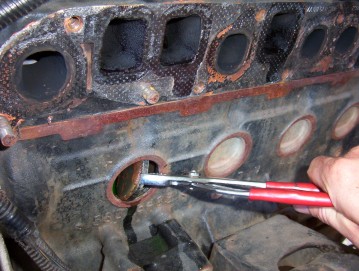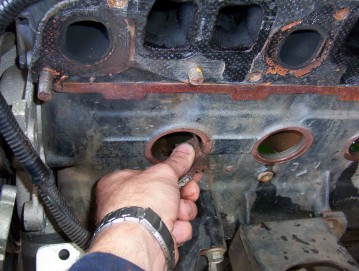 Just reach in with some multi-grips and pull it through. Run some sand paper around all the holes to make then nice and clean and free from any rust. There are 5 down the side of the block and another 1 at the back of the block and 1 at the back of the head. This does not include the cam plug which rarely needs changing due to holding back oil and not water.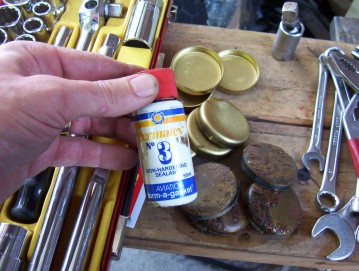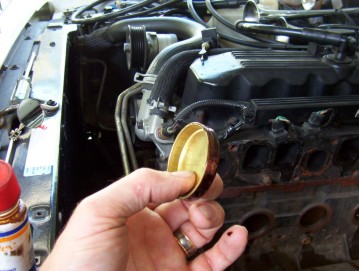 All the welsh plugs are 2" and I replaced them with brass ones as they last longer. Was able to just buy them over the counter at the local parts supply as many other engines use this common size. For extra insurance I coated them with Permatex No.3 as have read of others getting leaks after fitting the new ones. Not something you want to do again so soon!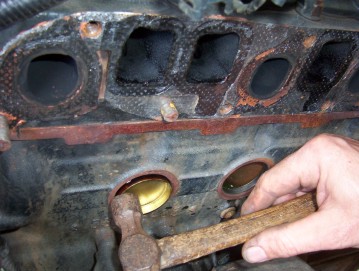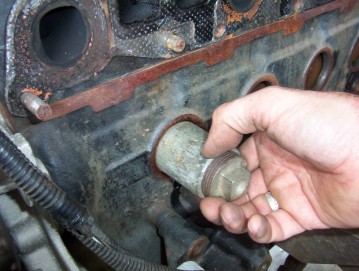 I just carefully tapped the welsh plug around the edge just to hold it in place. Never touch the middle at any time as it will distort the plug causing it to leak! I then used a water pipe coupling that I ground a flat edge on so it sat perfectly on the edge of the welsh plug.
[Index]