Custom ARB bumper.
I have built a new bumper again for the front of my Cherokee to better match the lines of my rear bumper I had made a few years ago that I still really like. It was made from a ARB 80 series Landcruiser which has very nice lines to it. So I spent nearly a year looking for some slightly damaged bars to turn up so I could cut them up and make what i wanted exactly from them.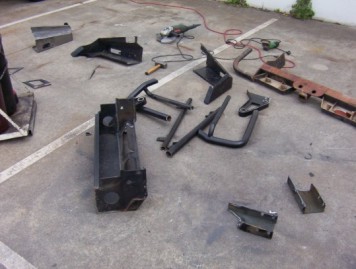 Started off with this bar which was in pretty good shape. Only this corner was in bad shape but had another bar which had a much better corner which I replaced it with. Well didn't take long to rip them apart.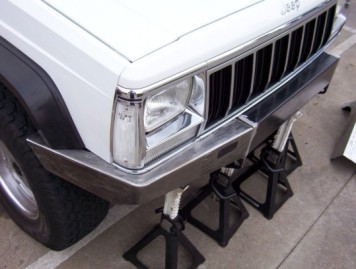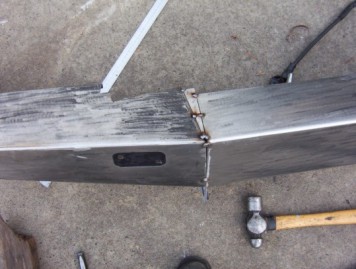 Here I am deciding on the rake of the front. Need to leave enough for protection but still not hinder the approach angle. I have it is sitting at 40 mm at the corner with the centre section at 60 mm projection. Don't want it too flat either as want to protect the radiator. You can see also see here how I have filled in the old indicator hole. Not needed as I wont have the top bars interfering with the stock ones.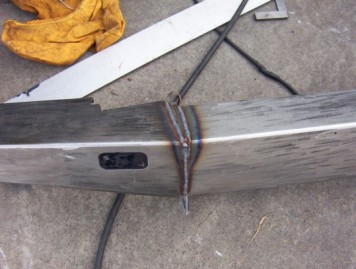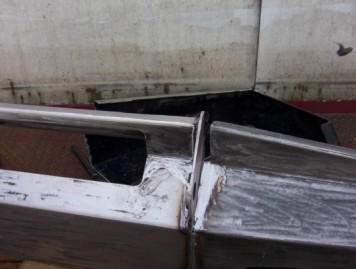 With the angle I wanted set, next was getting it tacked exactly flush. As this angle is less then what was before I have the fun of cutting little wedges to fill in the gaps. I fully weld it by either leaving around a 2 mm gap or running the cut off wheel down it to get full penetration. Even though the weld comes through to the other side, I still place a cover weld over the join on the inside which is not ground back like the front face to give added strength ( will be stronger at the weld than the surrounding metal ). It is not just the top that needs doing as I have had to add the wedges underneath as well. Here it shows one piece welded in and ground back before the next piece is added above it.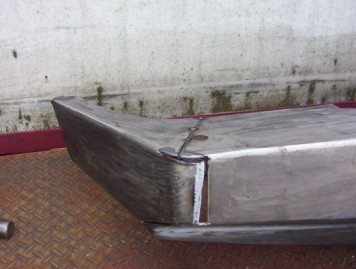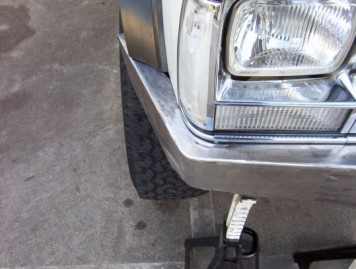 To give better protection around the side I had to make the corner pull around tighter. To do that I had to cut along the radius and all the way down the join along the bottom. A wedge is then cut out along the top face to the degrees I needed to increase the corner by. Once that is done I pulled the end around and tacked it in its new position. I then cut another wedge out so I could tuck the side across to follow the angle of the flare rather than having it at 90 degrees like all other bars have.
[NEXT]
[Index]