---
New custom ARB bumper
I decided to build a new front bumper to better match the rear ARB one I had made last. I wanted it to sit flatter against the front of the car and have the same offset as the grille. Also wanted a cleaner look to it and came up with an idea to hide a hitch inside the bumper behind the number plate.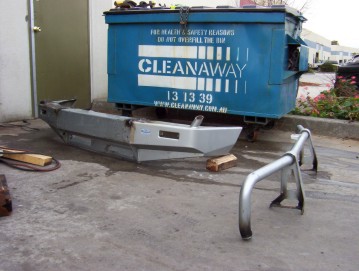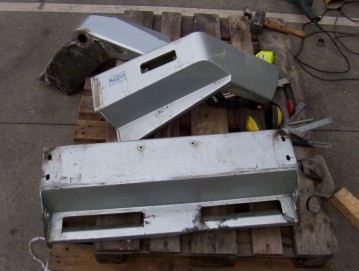 The top was cut off and then the bar cut into the three sections it is made up from. The centre section had the original plates from the frame brackets left attached.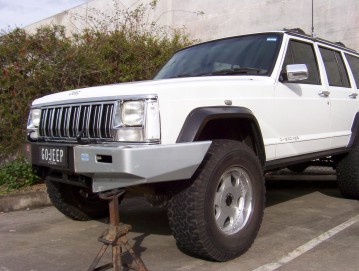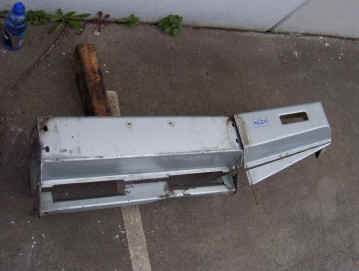 Next I hung it carefully over the old bar ( it had been already sold ) to get an idea of the shape I was after. I decided to cut most of the bottom section off to give more clearance and also cut up around the corner to balance it better.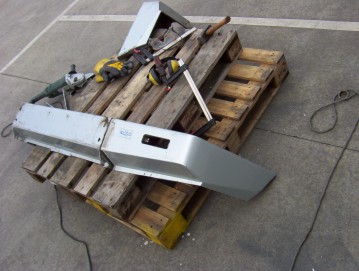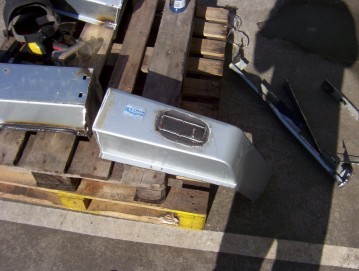 Here you can see the side better and the new shape I went with. I don't like the ARB turn lights and they are not required now as the top bar work has been removed ( saving 20 kg! ) so the vehicle side lights are no longer obscured from any angle so welded those up as well. It is important when welding up holes like these that you weld both sides not only for strength but to help control the distortion caused by the heat of welding. The side you weld on will shrink causing it to dip on that side. Welding the back of the same spot helps pull it back but I find some hummer work while it is still hot gets it nice and flat again. Just kept checking with a straight edge.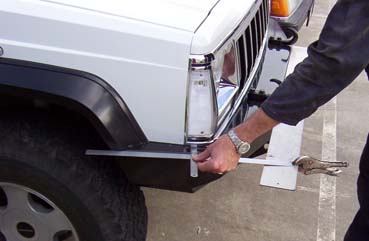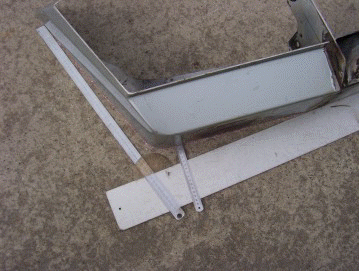 I had decided that I wanted the closest points to be 52 mm ( 2" ). These points will be the middle of the grille, outside edge of the turn signal/parker and the start of the front panel. I found that there is 40 mm of curve across the front ( where the small rules is ) so that require me to reduce the existing front bar angle to maximize the clearance I was after. I also wanted the end of the bar to have the 52 mm clearance at the start of the front panel but still to end at the edge of the flare. You can see above how I worked out the angle ( 76 degrees as shown laid out but remember the angle of the join of the centre section to middle section must be deducted from this total. ) and how much it has to change from the original one.
[Index]