---
Coil setup and testing.
First some back ground on the suspension setup. It was setup using Range Rover front trailing arms with Commodore coils and trackbar from a wagon of the same model. These were un-altered and all axle mounts were very simple to install as I has bought a front Range Rover housing as well. The inside diameter of this was the same as the outside of the Jeep rear axle. So all that was done was the Range Rover axle housing was cut each side of the link brackets and then the bottom of the housing removed from this leaving a C or cup shape with the link brackets attached that was simply placed on the Jeep housing and welded around. Careful attention was paid to the position of all mounting points so that the roll centre was kept the same as stock with attention payed to anti-dive and squat calculations and compared against a Grand Cherokee to make sure that all was calculated correctly. I had other engineers look at it as well as my field was in structural engineering and these included the head engineer from Jeep Australia who inspected it after flying down from Sydney ( 750 kms away in a different state for non Australians ) when I had put in a warranty claim as was un-happy with the amount of axle movement due to the C clip slots being too wide. All were very impressed by the workmanship and road tests were also performed. Jeep did replace the axles under warranty ( the car was still less than a year old at the time ) and could not find any fault at all with the suspension setup.
Over the next three and a half years the suspension performed faultlessly in not only day to day travelling but also over some of our worst Outback roads at a time of year ( just before the wet season ) where corrugations and wash-a-ways are at there worst. The trips included with the coil suspension setup included the following:
Flinders Rangers, Central Australia and all the way to Darwin and back. Total mileage 12,500 kms. Full details here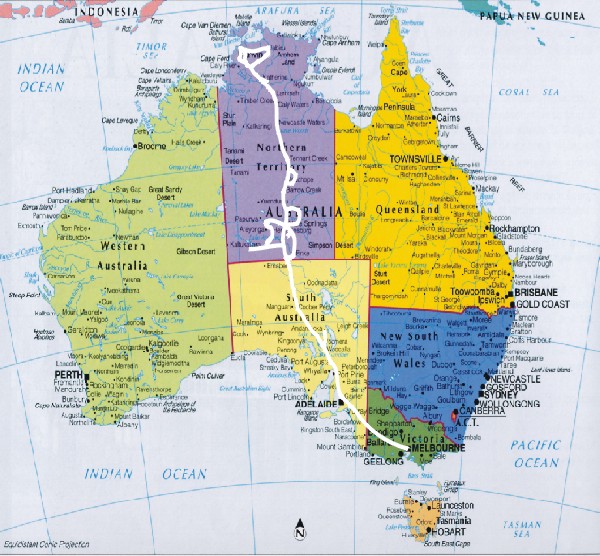 Central Australia, Tanami Track, Kimberley's, Bungle Bungle, Marble Bar, Steep Point and the Nullarbor Plain etc. Total mileage 15,500 kms Full details here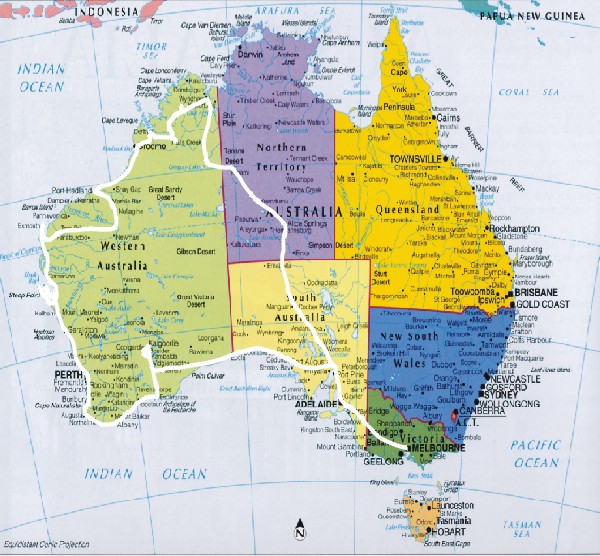 Lightning Ridge, Canavan Gorge, Lake field NP., Cape York including all of the old Telegraph Track, Maytown, Lawn Hill etc. Total mileage 11,000 kms Full details here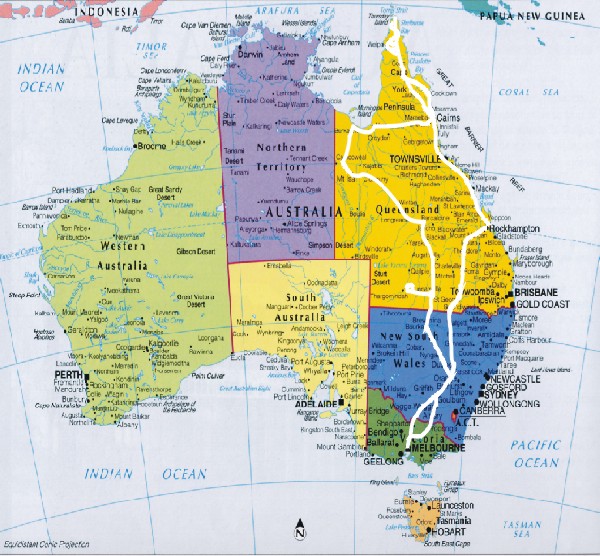 Total mileage recorded on some of the worse roads Australia has to offer was 39,000 kms on these trips alone plus the day to day driving of the three and half years which according to my service records was just over 50,000 kms gives a total of 89,000 kms. These are roads that have thousands of miles of gravel that had many wash-a-ways that were often hit at 90 kph with no problems what's so ever not even causing it to go off line under full compression of the suspension that often happens with having the coils at one end only with the trackbar rod pushing the axle to one side. But with the rear setup the same way it cancels each other out. If ever there were a more strenuous trial on suspension I don't know what it is and you only have to look at the many hundreds of break downs of suspension on all types of modified and un-modified four drives every year on these exact same roads to know this is true. Yet I did not have a single failure at a much worse time of the year on every trip!
[Index]